10 Easy-to-Understand Bible Study Guides for Beginners
AmazingWords
·
November 07, 2023
10 Easy-to-Understand Bible Study Guides for Beginners
Overview
What is Bible study?
Bible study is the process of diving deep into the teachings and messages found in the Bible. It is a way to simplify Bible learning and develop a deeper understanding of God's word. Through Bible study, you can explore the stories, principles, and wisdom contained in the scriptures. It involves reading, reflecting, and applying the lessons to your own life. Bible study can be done individually or in a group setting, and it is a valuable practice for spiritual growth and personal transformation.
Why is Bible study important?
Bible study is an essential practice for anyone seeking spiritual growth and a deeper understanding of God's word. It allows you to analyze the teachings and stories within the Bible, uncovering valuable insights and lessons that can be applied to your daily life. Through Bible study, you can develop a personal relationship with God, gain wisdom, and find guidance for making important decisions. Additionally, studying the Bible can help you strengthen your faith, build a solid foundation of biblical knowledge, and connect with other believers in a meaningful way.
Benefits of Bible study
Bible study offers numerous benefits that can enrich your life and deepen your understanding of faith. By engaging in regular Bible study, you can:
Gain wisdom and guidance: The Bible contains timeless wisdom and guidance for navigating life's challenges.
Strengthen your faith: Studying the Bible helps you develop a deeper relationship with God and strengthens your faith.
Find comfort and hope: The stories and teachings in the Bible provide comfort and hope in difficult times.
Connect with others: Bible study can be a communal experience, allowing you to connect with others who share your faith and learn from their perspectives.
Discover new insights: Through studying the Bible, you can uncover new insights and interpretations that deepen your understanding of Scripture.
Whether you are a beginner or have been studying the Bible for years, engaging in regular Bible study can have a profound impact on your spiritual journey.
Choosing the Right Study Guide
Identify your goals
When starting your Bible study journey, it's important to first identify your goals. What do you hope to achieve through your study? Are you looking to deepen your understanding of the Bible, strengthen your faith, or gain practical wisdom for daily life? By clarifying your goals, you can choose a study guide that aligns with your specific interests and needs. Whether you're a beginner or have been studying the Bible for years, setting clear goals will help guide your study and make it more meaningful and impactful.
Consider your learning style
When choosing a Bible study guide, it's important to consider your learning style. Understanding the Bible can be easier when you use a study guide that aligns with how you learn best. Are you a visual learner who benefits from charts and diagrams? Or do you prefer a more interactive approach with group discussions? Take some time to reflect on your learning preferences and choose a study guide that suits your style. This will make your Bible study experience more enjoyable and effective.
Research different study guides
After identifying your goals and considering your learning style, it's time to research different study guides. This step is crucial in finding a guide that aligns with your interests and preferences. Take the time to read reviews, browse through sample chapters, and compare the content and approach of various study guides. Look for guides that cover a wide range of topics, provide clear explanations, and offer practical application. A good study guide will not only help you understand the Bible better, but it will also deepen your understanding of its teachings and principles. Remember, finding the right study guide can greatly enhance your Bible study experience.
Getting Started with Bible Study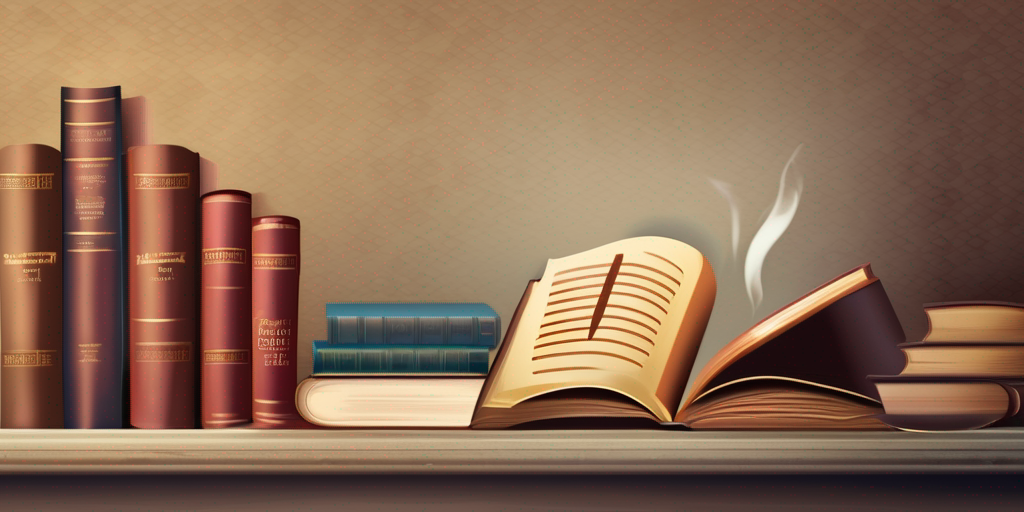 Set a regular study time
Setting a regular study time is essential for effective Bible study. Consistency is key when it comes to deepening your understanding of the scriptures. By establishing a specific time each day or week to devote to studying the Bible, you create a routine that helps you stay focused and committed. Whether it's early in the morning before the day gets busy or in the evening before bed, find a time that works best for you and stick to it. Treat this time as a sacred appointment with God, where you can delve into His word and grow in your faith. Remember, it's not about the quantity of time spent, but the quality of your engagement with the text. So, set aside distractions, turn off your phone, and create an environment that fosters concentration and reflection. By making Bible study a priority in your schedule, you will experience the transformative power of God's word in your life.
Create a comfortable study space
Creating a comfortable study space is essential for effective Bible study. Find a quiet and well-lit area where you can focus without distractions. Make sure you have a comfortable chair and a sturdy table or desk to work on. Organize your study materials, such as your Bible, study guides, notebooks, and pens, in a neat and accessible manner. Consider adding some personal touches to make the space inviting, such as a cozy blanket or a scented candle. By creating a comfortable study space, you will be able to fully immerse yourself in your Bible study and enhance your learning experience.
Gather study materials
Once you have set a regular study time and created a comfortable study space, it is important to gather the necessary study materials. In addition to your Bible, you may also want to consider using study guides to enhance your understanding. One great option is the One-Page Summaries from AmazingWords.com. These beautifully designed cheat-sheets provide a concise overview of each book in the Bible. They include information about the author, the significance of the book, notable verses, key lessons, and popular stories. They are also printer friendly, making it easy to take copies with you to church or study at home with friends and family.
Effective Bible Study Techniques
Read and reflect
Once you have selected a study guide that suits your needs, it's time to dive into the process of Bible study. Reading and reflecting on the scriptures is a fundamental part of this journey. As you read, take your time to understand the message and context of the passage. Reflect on the themes and lessons that the author is trying to convey. Consider the historical and cultural background to gain a deeper understanding. It can be helpful to jot down your thoughts and questions as you go along. This process of reading and reflecting will allow you to engage with the text on a personal level and apply its teachings to your own life.
Take notes and highlight
When studying the Bible, it can be helpful to take notes and highlight important passages. This allows you to easily revisit key points and verses later on. Additionally, Bible cheat sheets can be a valuable tool to aid in your study. These cheat sheets provide a condensed summary of each book of the Bible, including information about the author, the significance of the book, notable verses, key lessons, and popular stories. They are beautifully designed and laid out on single-page sheets, making them easy to reference. Whether you want to take copies to church or study at home with friends and family, these cheat sheets are printer-friendly and accessible for instant download. They are available on AmazingWords.com, a trusted brand in Bible study resources.
Discuss and share
Once you have completed your Bible study, it is important to discuss and share your insights with others. This not only allows you to gain different perspectives and interpretations, but it also creates a sense of community and support. You can join a Bible study group or find a study buddy to discuss the passages and lessons you have learned. Sharing your thoughts and reflections with others can deepen your understanding and help you apply the teachings to your daily life. Additionally, engaging in cultural influences discussions can provide valuable insights into the historical and social context of the Bible. Remember, discussing and sharing your Bible study experiences can be a rewarding and enriching part of your spiritual journey.